In 2018, Just Harvest began supporting Pittsburghers for Public Transit's efforts to make Allegheny County Port Authority bus fares more equitable. We see this work as critical to helping people in under-served areas lacking grocery stores to access fresh, healthy food as well as good-paying jobs, child care, healthcare, and anything else they need to live full lives.
Port Authority is tied for the 3rd highest transit fare in the country! And for years, riders have been organizing for a more equitable, affordable fare policy – from community actions around decriminalizing fare enforcement, to rallies calling for free transfers, to petitions for Fare Capping and lower cash fares. Because of all this community pressure, PAAC hired a consultant last year to look at how the agency could possibly change its fare structure.
On February 4, 2020, we helped launch a new Fair Fares policy platform to transform Port Authority's fare system to be affordable, accessible, and equitable for all riders in Allegheny County. This platform is the culmination of years of advocacy from thousands of Pittsburgh transit riders and partner organizations – from community actions around fare enforcement, to rallies supporting free transfers, to petitions for Fare Capping and lower cash fares – and has been led by Pittsburghers for Public Transit as well as the Alliance for Police Accountability, Casa San Jose, Just Harvest, and the Thomas Merton Center.
Just Harvest's efforts in this coalition will focus on fare costs (more below).
#FairFares: its what our county needs to make transit accessible for all
Guiding principles on which the coalition puts forward this campaign:
Public transit is a public utility and a human and civil right. Public transit can not be structured as a fee-for-service model or as a business. Riders create a healthier and more sustainable environment in Allegheny County by choosing public transit over single-occupancy vehicles.
Corporations and large regional non-profits must pay their fair share of the cost of funding public transit because they disproportionately benefit from the service. Fares must not be a primary mechanism for funding public transit.
Fares must not be a barrier to access to public transit, so policies must be enacted to eliminate any barriers due to cost, convoluted cost structures, inaccessible fare payment systems, and hostile or overly punitive fare enforcement policies. Fares must be equitable, effectively communicated, and easily accessible to people regardless of income, age, race, gender, ability, language, geographical location, and immigration status. The current fare structure disproportionately impacts classes that must be protected by civil rights law.
#FairFares Campaign Policy Proposals
Guided by these principles, riders and the #FairFares Coalition worked to research and document dozens of opportunities for improvement to the transit fare system along four central planks: fare cost, fare enforcement, fare payment processes, and fare incentive programs.
Each plank begins by documenting the current conditions for Port Authority riders. Before layout out the #FairFares Coalition's values for the plank. Finally, each plank goes on to lay out both short-term and long-term goals to improve the fare system for riders and for our communities.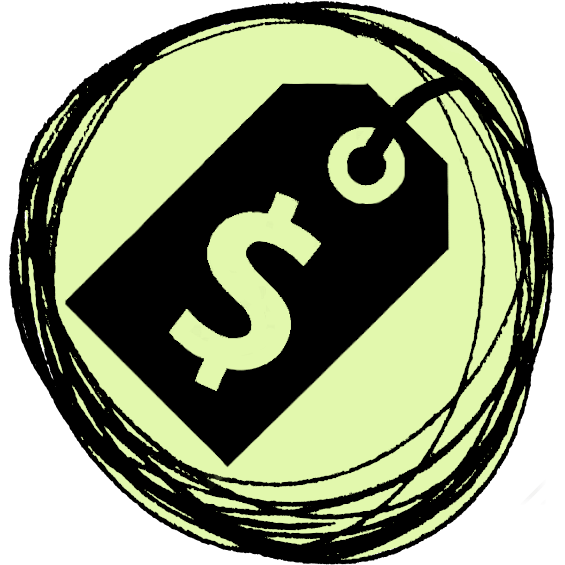 1. Fare Cost (What people pay for fares)
How is the system currently structured?
$2.50 on Connect Card
$2.75 with cash
$1.00 for first transfer under the CONNECT card within 3 hours
Cash users pay full fare for each transfer
$1.25 fare for riders with disabilities
$1.25 fare for children 6-12
Free for seniors and children under 6.
Cost is bundled into the tuition for university students at Pitt, Chatham University and CMU. Free for PPS students.
Fare Cost: #FairFares Coalition Values
No one should be prohibited from taking transit because of the cost.
Fare structure must center the most vulnerable people, and not privilege the commutes or access to the basic needs of those with the most resources.
Fare Cost: Short-term Goals
Free transfers
Fare capping (CONNECT card automatically converts to a daily/weekly/monthly/yearly pass when the cost of the pass is paid in single uses.)
Ubiquitous access to the CONNECT card, but cash fares should be the same as CONNECT card fares in the interim
Fare Cost: Long-term Goals
Low-income fare program
Free transit for people under 18
Free fares for riders with disabilities
Free fares system-wide by 2030
What You Can Do
View the rest of the Fair Fares platform and sign on to endorse it at pittsburghforpublictransit.org 
Tell Port Authority what fair fares would mean for you or your community at one of their upcoming listening sessions.
Want to get more involved with this campaign? Contact our grassroots organizer Helen Gerhardt at heleng@justharvest.org or (412) 431-8960 x105.